Related Fluid Power is a Luxion customer specializing in Hydraulic Control and Power Unit Solutions. Though some would find it challenging to visualize such products, Scott Malcolm, Graphic Designer at Related Fluid Power, creates imagery and animation that not only highlights the design and function of the products but has improved customer service and communication with clients. We talk more with him about how he started and how they use KeyShot.

What sparked your interest in design and photography and prompted the move to creating 3D visuals?
I've always been more interested in creative subjects but having good teachers in high school definitely helped push me in the right direction. Capturing or creating work that visually communicates well is one of my constant goals and has guided me through my studies and career and will always be at the forefront of what I do. Now, working for an engineering company, I have the perfect opportunity to use 3D visual to meet that goal.
Where along the design to marketing process is KeyShot used?
KeyShot is typically used in two ways. Firstly, to provide a more accurate render of a Solid Edge assembly which provides customers with more detailed visuals of their products before they reach the manufacturing stage. And secondly, to create eye-catching visuals and animations for marketing purposes which find their way into print and web.
What are some of the projects KeyShot has been used on?
One of Related Fluid Power's products, the Micro90 DC Hydraulic Power Unit, uses renders in the brochure as some parts were still in production when the brochure went to print.
You can view an animation of the Micro90 Power Unit here:
And this is an animation highlighting the complexities and benefits of a hydraulic manifold system:
By using KeyShot I was able to complete the job with greater control and in a fraction of the time."
How has KeyShot helped save time, money and/or improve quality?
Related Fluid Power's website has over 300 valve data sheets. Here's a sample page for just one valve. Each PDF data sheet for each variation of product has a (basic) 3D render illustrating the valve. Individually photographing and editing each valve would not have been practical and very time-consuming. By using KeyShot I was able to complete the job with greater control and in a fraction of the time.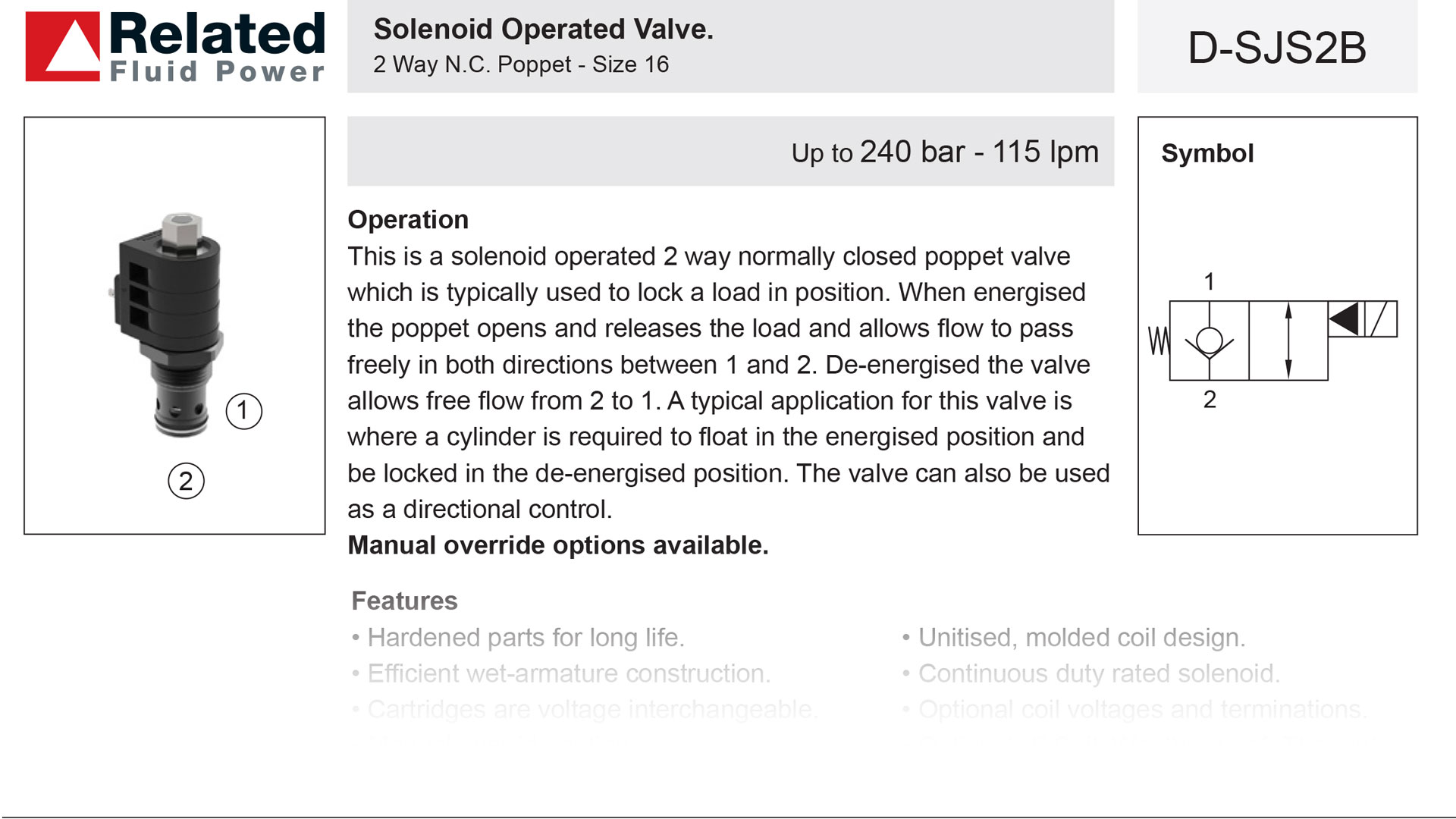 The quality of our customer service and engineering design department has been enhanced with the ability to provide clients with detailed and accurate 3D visuals before their products go into production.
What advice would you give to someone interested in doing what you do?
Study a broad range of creative subject but let your interests guide you and see where you end up!
You can follow Related Fluid Power on Twitter and see more of their videos on YouTube.