Tustin, California, March 22, 2018 – uxion, a leading developer of advanced visualization and maker of KeyShot®, the first real-time ray-tracing and global illumination program for 3D rendering and animation, today announced KeyShot RenderWorld Keynote speakers, Jeff Hoefer, Head of Digital Imaging for Google Brand and Hardware at Google, and Scott Wilson, Founder and Principal Designer at MNML.
About Jeff Hoefer
Jeff's career spans almost four decades in working with some of the top design firms and companies in Silicon Valley. Graduating with an art degree, Jeff's career started as a model maker in 1980 at Atari, moved into master surfacing and rendering in the early 90's working at Lunar Design, then joining the Apple ID group, and currently is the head of the Digital Imaging Team for Google Brand and Hardware. His experiences over these years have taught him the high value and power of visualization, starting at the early stages of product development, and how to leverage those assets thru to packaging and marketing of products.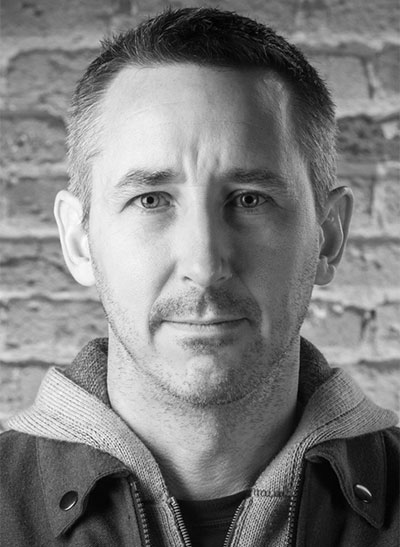 About Scott Wilson
Scott Wilson is a serial design entrepreneur and founder of MNML, a globally recognized product design, engineering and brand incubation firm in Chicago. One of the most respected hands-on designers in the industry, Wilson has the elusive ability to consistently deliver products to market that combine inspiring aesthetics with meaningful narrative connecting both rationally and emotionally with users. Through MINIMAL, Wilson balances consulting for design-centric Fortune 500 brands with his intense passion for self-manufacturing and entrepreneurial. As one of the of the most active hardware incubators and investors in Chicago, Wilson and his MNML team are continually mentoring and applying their skills and experience to promising startups helping them reach their true potential.
Both guests will speak on their experiences in the design industry over their careers, what fuels their passion and give insight into the opportunities created by advancements in technology and visualization. Keynote addresses will occur on both days of the conference. Jeff Hoefer will speak Monday, May 21st prior to the evening reception. Scott Wilson will speak Tuesday following the morning speaker showcase. A full agenda with times and keynote details is available at
www.keyshot.com/renderworld/
.
About KeyShot RenderWorld
KeyShot RenderWorld is Luxion's international user conference that brings together KeyShot users from all over the United States, as well as Europe and Asia. Now in its third year, this two-day event is packed with speakers from companies like Coca-Cola Company, Fitbit, Under Armour, and others, as well as technical workshops hosted by KeyShot experts and the Luxion's training team. In addition, this event provides plenty of opportunities to network, learn from each other, and interact and connect with Luxion's partners to experience their products and offerings that will take their rendering productivity with KeyShot to the next level.
About Luxion
Luxion is advancing the future of 3D rendering, interactive visualization and lighting technology. Learn more at www.luxion.com. KeyShot is the first real-time ray tracing application that uses a physically correct render engine based on research and development in the areas of scientifically accurate material representation and global illumination. Addressing the visualization needs of designers, engineers, and other 3D professionals, KeyShot breaks down the complexity of creating photographic images and animations from 3D digital data. Luxion's customer list includes many of the Fortune 1000 companies and leading consumer product manufacturers including Bose, Caterpillar, Chrysler, Fellowes, Lenovo, Microsoft, Samsung, Sonos, Wilson and many others. Visit www.keyshot.com for more information.
Press contact:
Luxion, Inc.
Josh Mings
Director of Marketing
[email protected]
+1 (949) 274-8871
© 2018 Luxion ApS and Luxion, Inc – KeyShot is a registered trademark of Luxion ApS. All other company and product names may be trademarks of their respective owners.
###