Joshua Dunlop is known for his realistic take on Pokemon characters, and after seeing his work, you'll be surprised that his venture into 3D concept art and creature design all happened recently. We were interested in finding out more about what led him to becoming a 3D artist and why he uses KeyShot to make his visuals come to life.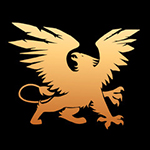 What sparked your interest in concept/creature/character design?
I've been a huge fan of monsters and creatures since I was a child. I would spend hours drawing on my living room floor, surrounded by sketches. I would try to copy from my favorite books like James Gurneys Dinotopia (a beautifully illustrated novel about Dinosaurs and humans living together). As I grew, I think it was really the film industry that captured my imagination. When Jurassic Park came out I was transfixed. I'd annoy the hell out of my parents playing it over and over, but I just couldn't get over how realistic the dinosaurs were! It was then I really looked into film and art as a career path.
What was the turning point in your career?
Fairly recently, actually. Two years ago I finished my Master's Degree at Teeside University and came out thinking I would find work. Sadly, that wasn't the case. I worked my butt off trying to find any work I could, doing a lot of jobs I hated for next to no money. Then, I went to see Fantastic Beasts and Where to Find Them in the cinema. It was like re-watching Jurassic Park again. The designs of the creatures were stunning, so I decided to learn how to digitally sculpt. I set aside time and studied until I would fall asleep at my computer. The models I created slowly improved until, finally, I decided I needed a project.
I've always loved Pokemon, played all the games, but Pokemon Go had been taking the world by storm and it made me think, 'Making realistic Pokemon as concept art for a feature film would be cool.' So I set to work.
I was then I was introduced to KeyShot. I have blown away. In my trials, I had been lighting the models in the 3D programs (which is fine) but having complete control of the materials, HDRI lighting, and real-time rendering was stunning. It transformed my models from cool 3D monsters to looking almost real.
In December last year, I finished the three starters, put them online, and didn't think anything of it. The next day I got a call from a friend saying, 'They've been viewed over 400'000 times!' Then the images went insanely viral and I've been featured on loads of different websites all over the world. The resounding message was 'DO MORE', so I continued the project and its still going now.
From that, I've gotten work with Framestore (the company who did the creatures for FBAWTFT) Redbull Games and much more. Its been an amazing rollercoaster ride in such a small time but I've built such a fantastic fan base, I'm always inspired to keep going and working harder.
What's unique about your approach to a project?
Well, I'm not sure how unique my approach is, but what I tend to do is start with doing lots of research. I gather loads of unique and interesting images and create a moodboard. From there I do loads of rough sketches looking at possible directions to go. I then model the creature around the sketch I prefer, still using the photographs to look at the finer detail. I then Polypaint in ZBrush and bring it into KeyShot. I edit the materials, create natural lighting and eventually render out multiple layers–the main pass, a glossy pass (only light reflections), AO (Ambient Occlusion) and much more, then bring it all together in Photoshop.
I use elements of digital painting and photo bashing to bring everything together into the final image. I guess a unique element of my work is that, generally, I'm a big fan of the subject matter and genuinely care about what these creatures look like. I get quite invested in thinking of backstories and biology to the creatures which just makes me work harder.
What is your primary 3D modeling software?
I use ZBrush for my modeling. I've used 3D-Coat in the past (which is a fantastic tool) but ZBrush not only has a seemingly infinite number of editing options but it's the industry favorite 3D modeling program. The UI is a little tricky to get your head around so I'm not sure it's one for beginners but once you do it's incredibly useful. I also use the ZBrush to Keyshot Bridge which speeds up my whole process tenfold as, with a simple click of a button, I can send over my entire model without the need of unwrapping.
Where in the process do you use KeyShot?
It comes after I've sculpted and Polypaint my model in ZBrush. Using the bridge I bring the model into KeyShot and use the advanced material tools to get the surface of the model looking exactly how I want. I then light the model using the HDRi lighting options to get incredibly natural lighting. Finally, I fix the camera (so all the layers match up) and render out all the different passes. I then take those passes and put them together in Photoshop.
KeyShot is the fastest real-time render software I have ever used. The material controls are incredibly in depth but the UI is so easy. You can pick it up very quickly."
What makes KeyShot an important tool to have?
KeyShot is the fastest real-time render software I have ever used. The material controls are incredibly in depth but the UI is so easy. You can pick it up very quickly. The lighting is second to none and it has an enormous library of different HDRI options, or you can create your own. There are hundreds of materials available and even more in the online library. Its very compatible with many different 3D programs and you can render out high-quality images, very quickly. I would say it's invaluable to my process.
What advice would you give to someone interested in doing what you do?
If you want to start learning how to sculpt digitally, try starting with an easier tool like 3D-Coat or, even better, transition to ZBrush using Sculptris. Once you have a hang on how that works, move up to ZBrush. KeyShot is a fantastic rendering tool. I seriously recommend it even to beginners–you'll pick it up really quickly. Finally, I'd say, work hard, use references, learn from your mistakes, and never give up!